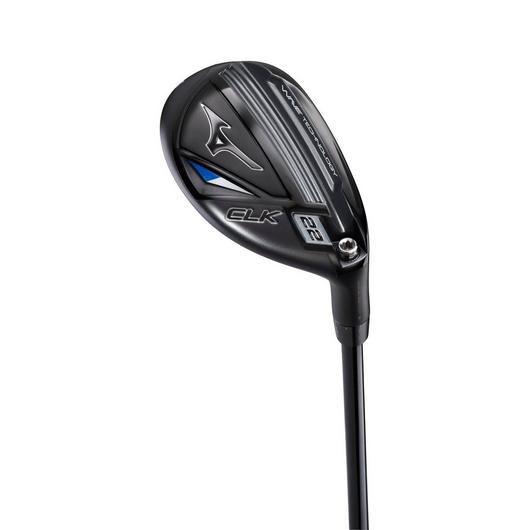 NEW FOR 2020!  With an eight-way adjustable hosel, the CLK hybrid can be precisely set to fill the distance gap between your longest iron and shortest fairway wood. Whether you are a better player with higher swing speeds or someone looking to replace the majority of your long irons – all can benefit from the increased ball speeds, playability and ease of launch from all conditions and lies.
Key Features:
-MAS1C Maraging Face: Delivers greater energy transfer and faster ball speeds across the clubface.
-Wave Technology: Engineered wave geometry compresses and rebounds at impact for greater COR AREA and higher ball speeds.
-Quick Switch Adaptor: Defined loft/lie settings to aid in launch optimization.
-Harmonic Impact Technology: Fine tuned head geometry delivers ideal impact feel and feedback.
-Available in RH in 16, 19, 22, and 25 degree.  LH in 19 and 22 degree only.  All are loft adjustable for fine tuning.
-$289.00 per club.
Click here to go back