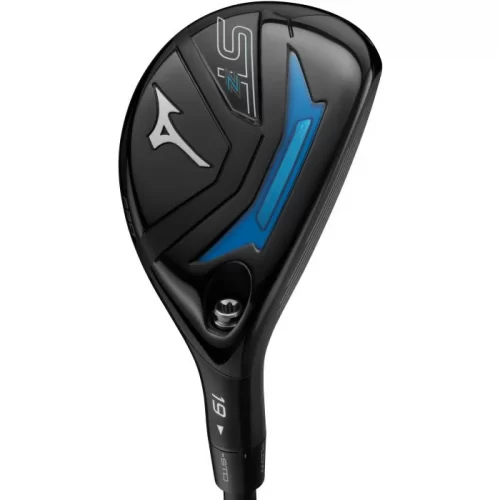 NEW FOR 2023!   Developed in hand with Mizuno's tour advisors, yet slightly larger than its predecessor and playable for all skill levels, the adjustable ST-Z 230 Hybrids produce mid-to-low spin and a high launch.
The ST-Z 230 Hybrids feature Mizuno's new CORTECH Chamber technology.  Strategically located close to the face, the CORTECH Chamber encases a stainless steel weight with elastomeric TPU, resulting in decreased spin and an additional energy source that increases ball speed.  At the same time, CORTECH reduces stress on the face, granting Mizuno's engineers the ability to construct the face out of MAS1C steel.  This high-energy material allows for a thinner, faster face with a complex multi-thickness design that preserves ball speed on mis-hits.
Mizuno ST-Z 230 Hybrids Feature:
Mid-low spin, high launch, slightly larger and more playable than its predecessor, the CLK.
CORETCH Chamber encases a dense stainless steel weight with elastomeric TPU to take stress off the face and create an additional energy source for added ball speed; also locates weight closer to the face to reduce spin while producing a more solid, powerful sensation at impact.
High-energy MAS1C steel face with a new multi-thickness design for fast ball speeds across the face.
Waffle crown and thick sole weight engineered to create a low sweet spot and a deep CG for a high, stable launch and efficient spin rates.
-Available in RH in (2) 16, (3)19, (4) 22, and (5) 25 degree.  LH in (3) 19 and (4) 22 degree only.  All lofts adjustable up or down 2 degrees for fine tuning.
– email or call/text 403-528-7007 for info.
Click here to go back