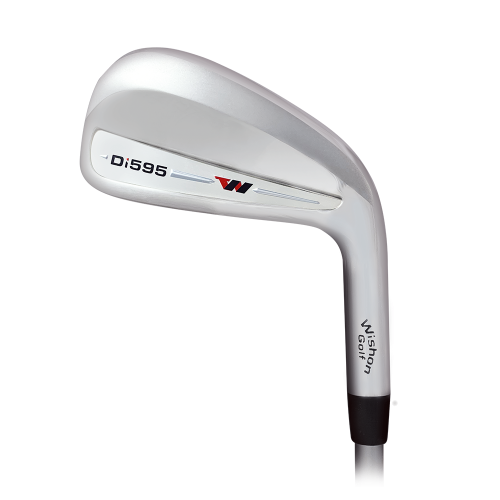 NEW!  Lower CG, Higher MOI Driving Iron design technology with High COR Face for better distance and control.
Designed to be played as a pure driving iron on tight par-4 and par-5 holes or as a hybrid alternative for golfers who prefer the look and shape of an iron.
Thin, high strength steel, high COR face design for higher ball speed and smash factor for more distance with control.
Designed to be fit and played with any of the S2S Blue, White, Black and Red graphite hybrid shafts to combine with the low and rear located CG for full carry shot trajectory.  Hosel can be reamed to a 0.370″ bore for using an iron shaft if desired.
The lower and more rear located center of gravity from the lower mass on the rear of the wider sole is key to a higher launch and trajectory to ensure maximum distance for a driving iron.
Full radius sole design also makes the DI595 a great club to use for long second shots from the fairway.
Clubhead
2
3
Loft
18
21
Lie
57
58
Weight
233
240
Offset
2mm
2mm
Click here to go back