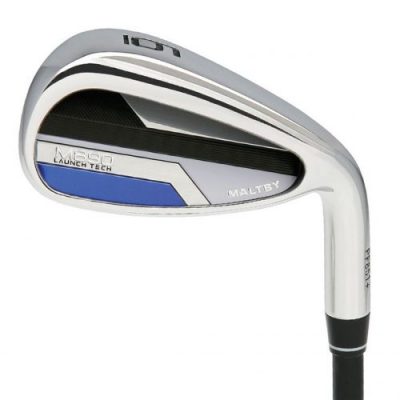 Ultra Game Improvement Playability
The M890 irons feature and incredible Maltby Playability Factor rating of 982 points making the M890 irons one of the most forgiving irons ever designed. The M890 iron's perfectly located center gravity and slightly elongated blade length result in a very high Moment of Inertia (MOI) to produce high launching and straight golf shots even from less than perfect impact locations.
Optimal Trajectory
The M890 irons have a low (.766″) and deep (.502″) center of gravity location to aid in getting the ball airborne to increase distance, ideal for any golfer needing to increase their trajectory or golfers with slower swing speeds.
Features:
Precision cast from soft 431 Stainless Steel for a soft "forged" like feel and easy adjustability
Variable Face Thickness (VFT) Design increases ball speeds on off center impacts
Progressive offset enhances the playability of each club in the set. Longer irons have increased offset (.200″) to help square the clubface at impact progressing down to .110″ offset in the higher lofted scoring clubs for improved alignment
A wide sole width and optimal bounce angles reduce fat shots and improve playability from all types of turf conditions
"MG" (Multi Groove) Technology places more grooves on the face for improved consistency in both trajectory and spin
Available in right hand only #6 to #9, PW, GW, SW.  Matching hybrids available in #3, 4, and 5 if desired.
Call/text or email for additional info.
Click here to go back