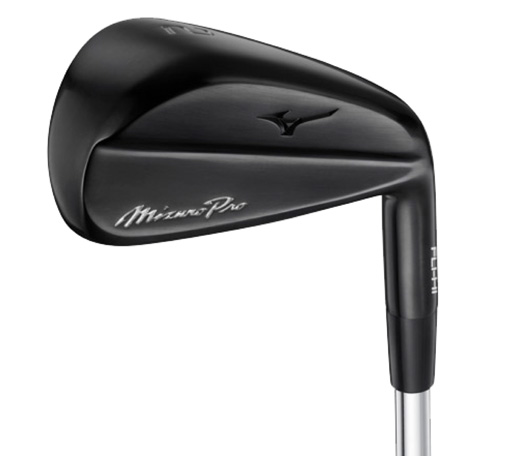 MIZUNO PRO Fli-Hi
The Authentic Driving Iron
Long iron replacement with a priority on ball speed – the Mizuno Pro Fli-Hi is designed to be played with a graphite shaft. Relieved of the constraints needed to flow through a complete set, the Mizuno Pro Fli-Hi has a longer head length, a little extra offset and a wider sole than the Mizuno Pro 225 long irons. With Mizuno's first ever Maraging MAS1C face in an iron, delivering vastly increased ball speeds, it's a powerful driving iron.
"Over the last couple of seasons, we've noticed that there are two types of tour player – those who predominantly use their long iron hybrids into greens and others who use them to hit more fairways. With the Mizuno Pro 225 and Fli-Hi, we've got options for both – or to meet changing demands players might encounter at different types of courses," says Jeff Cook, PGA Tour Manager, Mizuno.
Availability:  #2, 3, & 4 irons only / RH only.
Mizuno has strived to "create the best products for consumers" for 115 years, and the new Mizuno Pro Series of Irons adheres firmly to that original spirit and desire, while offering the best performance benefits that modern technology can bring.
Call, text (403-528-7007) or email for pricing.
Click here to go back