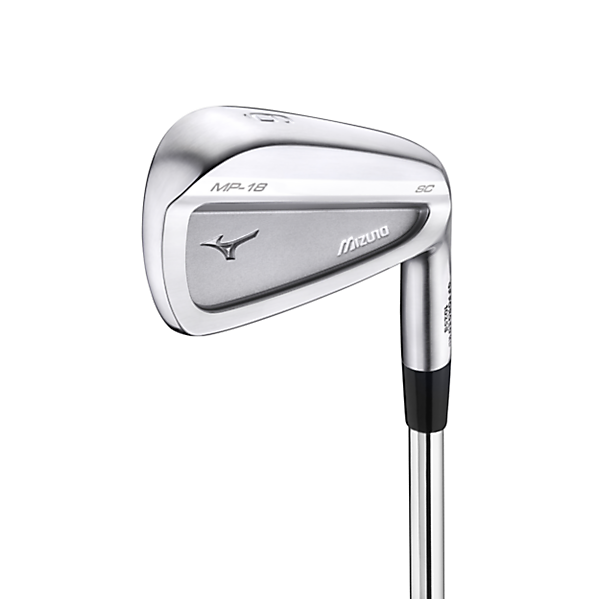 NEW!  Designed in partnership with our Tour staff the MP-18 Split Cavity are exactly what better players ask for out of a modern – compact cavity set. A slightly wider, cambered sole makes this more playable than the muscle-back however size and shape are only a fraction larger, making it easy to blend into a combo set. The thin, tapered top line, short head length and smaller wedges mean this is very much a 'tour-ready' iron. Gran Flow Forged for complete feedback through impact.
Key Features:
1025E Pure Select: Six times tighter tolerance than industry standard for greater purity.
Satin Nickel Chrome Finish: An elegant, yet durable non-glare finish.
All 4 NEW MP models (MB's, these SC's, MMC's, and FLI HI's) were designed to be combined into one set if desired.  Any combination is possible.
No Upcharge for any Premium Steel or Graphite shafts or Premium grips.
Call or email for pricing.
RH and LH.
| Club # | 3 | 4 | 5 | 6 | 7 | 8 | 9 | PW |
| --- | --- | --- | --- | --- | --- | --- | --- | --- |
| LH | Yes | Yes | Yes | Yes | Yes | Yes | Yes | Yes |
| Loft º | 21º | 24º | 27º | 30º | 34º | 38º | 42º | 46º |
| Lie º | 59.5º | 60.0º | 60.5º | 61.0º | 61.5º | 62.0º | 62.5º | 63.0º |
| Off Set " | 0.102″ | 0.098″ | 0.094″ | 0.091″ | 0.087″ | 0.083″ | 0.079″ | 0.075″ |
| Bounce º | 2º | 2º | 2º | 3º | 3º | 4º | 5º | 6º |
| Length | custom | | | | | | | |
Click here to go back