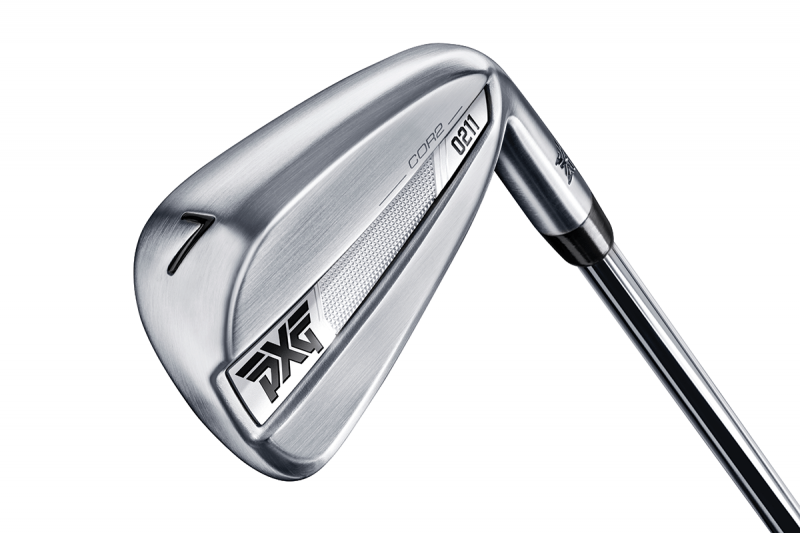 NEW! Just like with the 0311 irons, the 0211s feature a large hollow body cavity filled with the company's COR2 material. The difference being that this body is investment cast instead of being forged and milled like other models. And as you can probably conclude, every step the company can eliminate from the manufacturing process can help bring the cost down for the consumer. Attached to this cast body is a thin, high-strength 1770M steel face, (which at 0.058″ is the thinnest face in golf) designed to help increase balls speeds across the greatest area possible.
Fore those curious about investment casting, it is the process where metal is heated until molten and then poured into a mold. This mold is much closer to the final shape of the end product and that helps cut down on the number of processing steps. It's used for everything from car and airplane parts to golf clubs.
According to PXG, the new irons deliver both unrivaled feel and performance compared to any other cast club, thanks to the COR2 material. Rather than use high-density weights around the head, you will notice that there are no screws like in the other PXG irons. There are strategic reasons for this: those housing for the weights take up a LOT of mass to keep them structurally sound. This means additional manufacturing. YES they help move more mass but you have to consider that for some players those few extra percentage points of MOI come at a price. By utilizing the precise investment casting technique, PXG engineers are able to achieve almost identical MOI numbers with maximum performance in a more cost-effective way.
The 0211s are a stand-alone product in the PXG line and at the moment there is no plan to offer variations on the design for different players like a P or XF model. To help all players looking at 0211s they are designed like a progressive a set, which aims to provide optimal playability, turf interaction, and forgiveness from the longest irons into more compact mid and short clubs without sacrificing forgiveness along the way.
Click here to go back