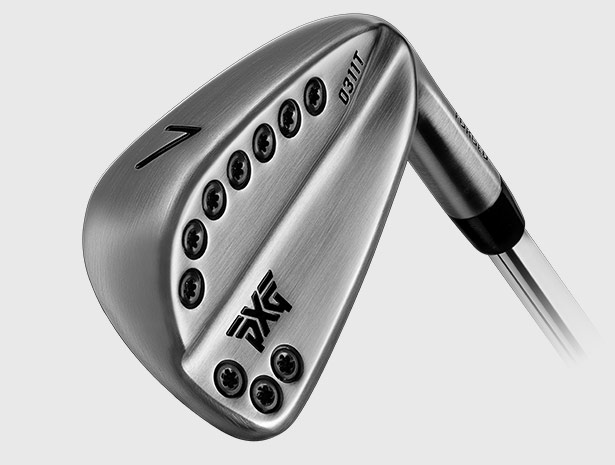 NEW!  TOUR PERFORMANCE COLLECTION.  Inspired by PXG's touring professionals, the 0311T irons create a more penetrating ball flight and offer xtreme workability for advanced shot making.  Compact blade length allows for extreme workability. 
Forged from the same materials as PXG 0311 irons, PXG 0311T irons have a slightly thinner top line and are more compact. They also have a narrower sole width and less offset. As a result, PXG 0311T irons launch lower and have slightly less spin creating a more penetrating ball flight.
Now Available in Xtreme Dark!
PXG 0311T irons are now available with a sleek, all-black finish. This carbon-based coating is significantly harder and more durable than anything else on the market, adding an elegant look to the club without affecting performance.
Available in #3 – 9, PW in RH and LH.  Call or email for pricing.
Click here to go back