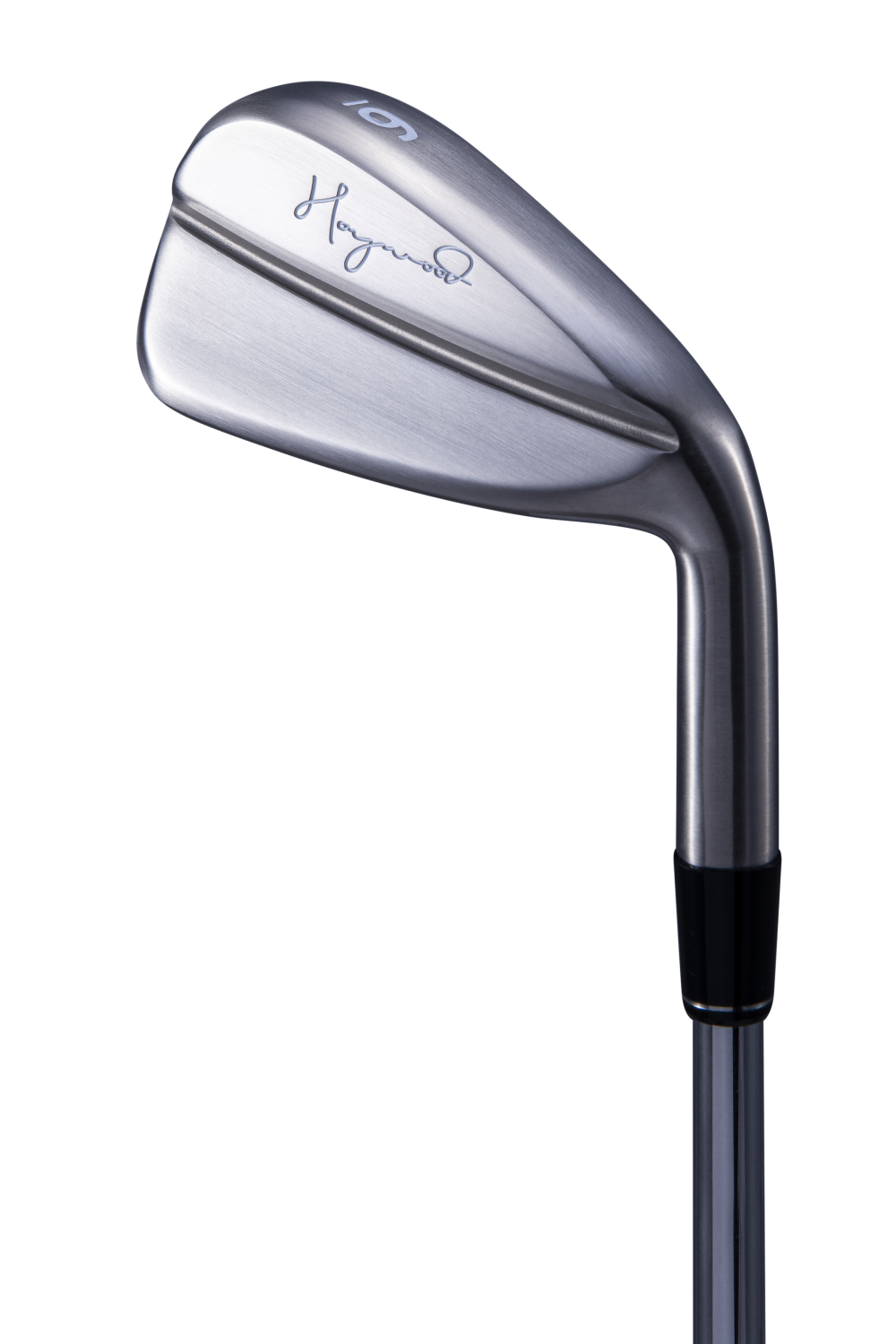 NEW!  Introducing HAYWOOD GOLF, a Canadian Company out of Vancouver, BC.  A very clean, minimalist design that would appeal to many golfers.  Haywood Signature Series irons were designed to help any player score lower. They utilize a two-piece hollow body design that incorporates a 431 stainless steel body (soft) that is welded to a specially heat-treated 17-4 stainless steel face (hard). The result is a hot off the face feeling for exceptional distance combined with a crisp sound that is music to your ears.
Finishes: Stainless Steel Raw (no rust)  or Black PVD finish.  In RH and LH.
-Available in RH and LH in #4 – 9, PW.  Haywood wedges also available in 52, 56, and 60*.
Clubhead
4
5
6
7
8
9
PW
Loft
20.5
23
26
30
34
39
44
Lie
61
61.5
62
62.5
63
63.5
64
Weight
246
253
260
267
274
281
283
Offset
.22″
.20″
.17″
.13″
.11″
.08″
.06″
Click here to go back