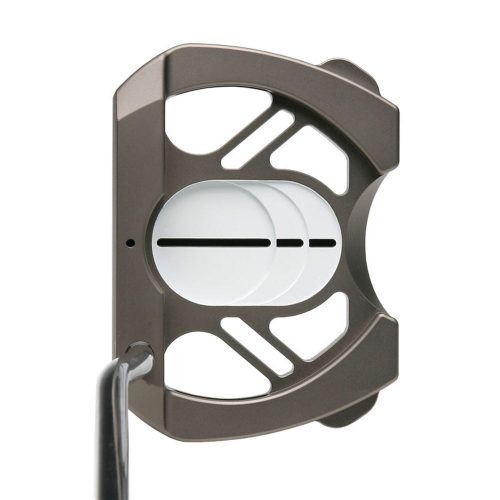 NEW!  This GREY Maltby Moment X Putter is an oversized (3.8" x 5.3" x 1") version of the RED Moment X putter.
The Moment X putter features an extremely high moment of inertia (MOI – 9334 g-cm²) resulting in one of the most forgiving and accurate putter heads ever designed. The extreme MOI was obtainable by CNC milling the body from a lightweight 6061-T6 aluminum block and precisely positioning two 53 gram 303 stainless steel weights into the rear of the putter head.
The combination of the 6061-T6 aluminum and stainless weights provide an incredible feel at impact and increase both distance and accuracy control.
Features:
-100% milled from 6061-T6 aluminum for precise specifications.
-MOI over 9k (9334 g-cm²) for ultimate forgiveness on off center hits.
-Ball-In-Motion Alignment helps to align putter head to the target at address.
-Head Cover Included.
-Available in RH and LH options.
Price: $199.00
Click here to go back