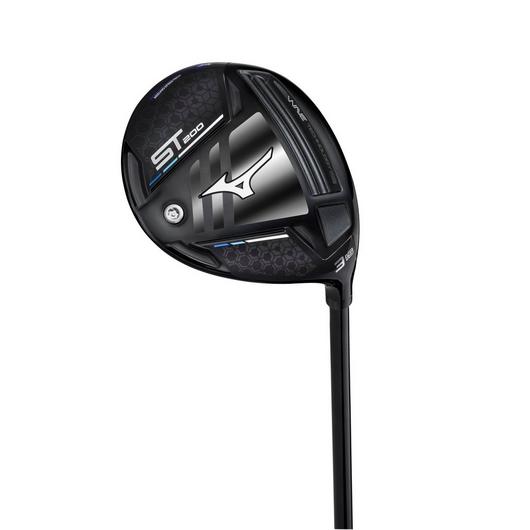 NEW FOR 2020!  Introducing a new multi-thickness Maraging steel face for increased initial ball speeds. The ST200 forgiving fairway woods combine the unlikely companions of low spin and massive forgiveness – for minimal distance loss from off-center strikes. Sets up beautifully at address within a modified 'Tour Ready' profile.
Key Features:
-MAS1C Maraging Face: Delivers greater energy transfer and faster ball speeds across the clubface.
-CORTECH Design: Optimized face thickness distribution to maximize COR AREA.
-Carbon Composite Crown: Ultra lightweight carbon allows weight to be moved low within the clubhead.
-Wave Technology : Engineered wave geometry compresses and rebounds at impact for greater COR AREA and higher ball speeds.
-Harmonic Impact Technology: Fine tuned head geometry delivers ideal impact feel and feedback.
-LH is #3 only.  Available in #3 and #5 RH.
-$329.00 includes the fitting.
Click here to go back