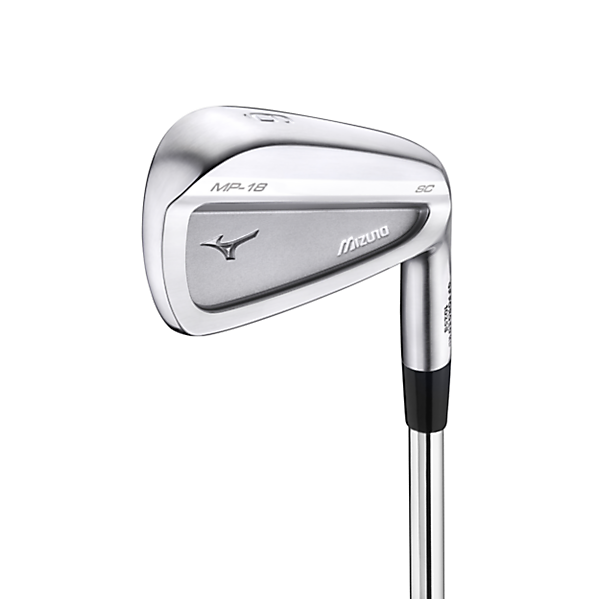 NEW for 2018!  Designed in partnership with our Tour staff the MP-18 Split Cavity are exactly what better players ask for out of a modern – compact cavity set. A slightly wider, cambered sole makes this more playable than the muscle-back however size and shape are only a fraction larger, making it easy to blend into a combo set. The thin, tapered top line, short head length and smaller wedges mean this is very much a 'tour-ready' iron. Gran Flow Forged for complete feedback through impact.
Key Features:
1025E Pure Select: Six times tighter tolerance than industry standard for greater purity.
Satin Nickel Chrome Finish: An elegant, yet durable non-glare finish.
No Upcharge for any Premium Steel or Graphite shafts or Premium grips.
Call or email for pricing.
LH and RH.
| Club # | 3 | 4 | 5 | 6 | 7 | 8 | 9 | PW |
| --- | --- | --- | --- | --- | --- | --- | --- | --- |
| LH | Yes | Yes | Yes | Yes | Yes | Yes | Yes | Yes |
| Loft º | 21º | 24º | 27º | 30º | 34º | 38º | 42º | 46º |
| Lie º | 59.5º | 60.0º | 60.5º | 61.0º | 61.5º | 62.0º | 62.5º | 63.0º |
| Off Set " | 0.102″ | 0.098″ | 0.094″ | 0.091″ | 0.087″ | 0.083″ | 0.079″ | 0.075″ |
| Bounce º | 2º | 2º | 2º | 3º | 3º | 4º | 5º | 6º |
| Length  | custom |   |   |   |   |   |   |   |
Click here to go back