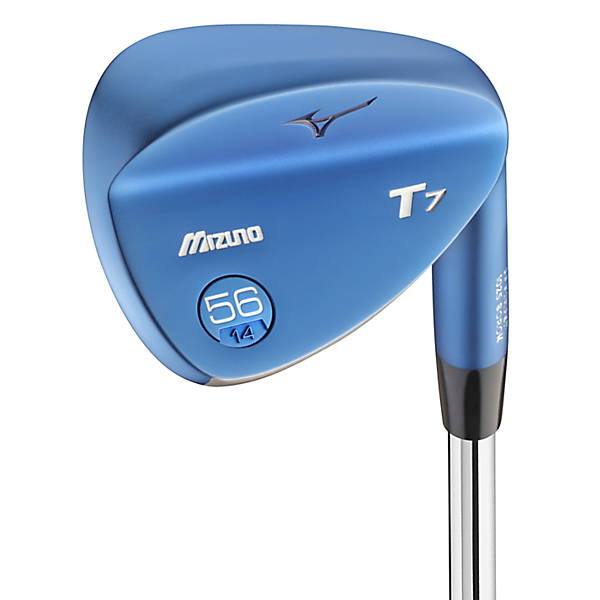 NEW!  The T7 Wedge revolutionizes spin performance by utilizing Boron Steel in the Grain Flow Forging process coupled with a new ultra high speed CNC process the T7 delivers sharper grooves that last longer.
TECH SPECS:
-1025 Boron: material extends wedge groove life for more spin, longer.
-Grain Flow Forged: to deliver a soft, solid, consistent feel.
-Loft Specific Sole Grinds: become more aggressive as loft and bounce decrease.
-NEW Quad Cut Grooves: New tool allows for tighter control over groove shoulders for sharper more precise cuts. Optimized geometry of four key elements that affect spin (Shoulder radius, Pitch, Width, Depth).
-Loft Specific Head Shapes: produce the ultimate head shape for each specific wedge.
-Available in every loft from 45* loft up to 62* in RH and LH in Blue Ion finish.
No up charge for any premium steel or graphite shaft or any premium grip.  Includes all the top premium shafts and grips.  

Call or email for pricing.  No charge for custom stamping (up to six characters).
Click here to go back