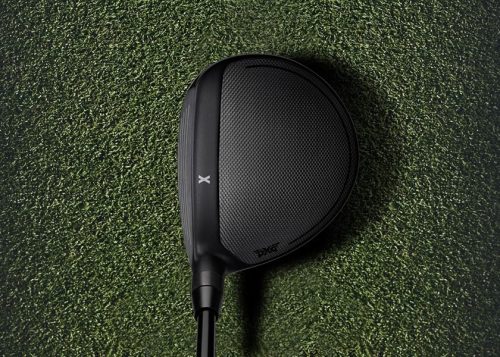 NEW!  PXG 0311 GEN5 Fairways feature our most advanced technology and refined craftsmanship. GEN5 Fairways are a low-spin option for golfers of all skill levels. Born from revolutionary engineering, these clubs deliver ideal launch, spin, and ball speeds to achieve impressive distance and accuracy from the tee box or the fairway.
PRECISION WEIGHTING TECHNOLOGY:
One (2.5g) light and two heavy (10g) sole weights offer significant head weight adjustability and trajectory fine-tuning for spin and bias.
HEAD DESIGN:
Made from a high-strength and lightweight AM355 steel, the clubhead body features a squared face design and a flat sole geometry that positions mass low and to the perimeter, delivering increased forgiveness.
ADJUSTABLE HOSEL:  PXG's adjustable hosel can change the loft (+/−) 1½ degrees to optimize the trajectory.
PERFORMANCE BENEFITS:
Exceptional Distance
Low Spin
High MOI
Optimal Trajectory
Incredible Sound & Feel
Extremely Fast Ball Speeds
Also available in an extra forgiving design:  0311XF.  0311 model available in #2, #3, #5, and #7.  0311XF model available in #3, #4, #5, and #7.  All with adjustable hosels to increase or decrease loft.
Call or text 403-528-7007 for more info.
Available lofts: 13*, 15*, 18*, 21*.  RH and LH.  Call/text 403-528-7007 or email for pricing.
Click here to go back