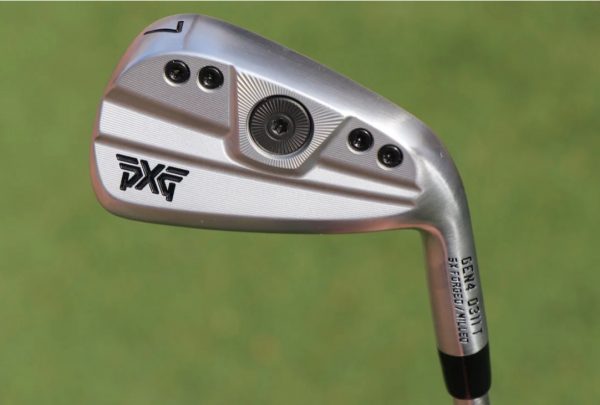 NEW for 2021!  The 0311 Gen4 irons each have a new XCOR material that sits between the thin faces and the five-times-forged 8620 bodies. With those designs working in conjunction, the irons have increased face deflection, more energy transfer and faster ball speeds, according to PXG. The back surfaces are also milled for precision, and to reduce wall thickness. The milling design doubles as a nice cosmetic touch, to boot.
Three different models are available in PXG's 0311 Gen4 lineup: 0311 T, 0311 P and 0311 XP.
The 0311 T (Tour) Gen4 irons have less offset, and they have a blade-style look that better players prefer. The 0311 P (Players) Gen4 irons have a midsize head and moderate offset, made for low-to-mid handicappers. Finally, the 0311 XP (Xtreme Performance) irons are made for mid-to-high handicappers with larger head sizes and more offset.
Available in RH & LH.  Call or text 403-528-7007 or email for pricing.
Click here to go back