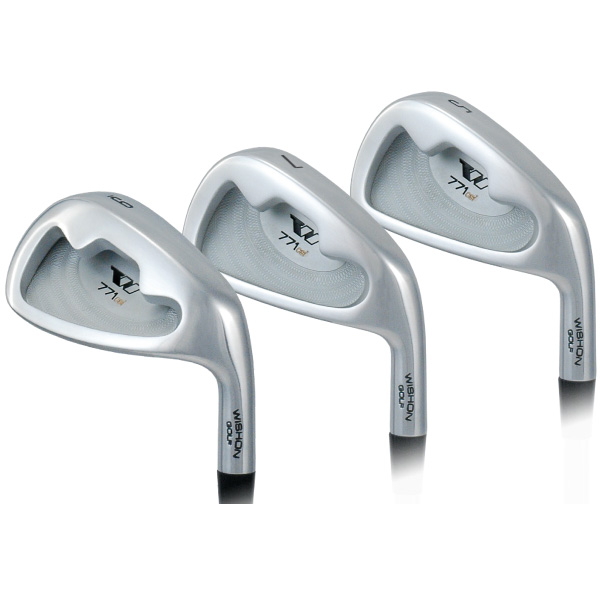 Golf Digest Hot List Winner! 771CSI Carbon Steel Irons.
All New Thin Face, High COR, Variable Thickness Face in a Carbon Steel Body to Offer a Wide Range in Lie and Loft Bending for Custom Fitting.
Features: – Very High COR Face Design offers greater distance and a higher smash factor for all golfers.
– CNC Machined Variable Thickness Face delivers superb off-center hit forgiveness.
– Head Body Material is 1020C Carbon Steel to allow for a wide range in loft and lie adjustments – previously all high COR thin face designs had to be mounted in a 17-4 stainless body, which limited loft and lie fitting options.
– Fully Radiused Sole Design with Rounded Leading Edge offers golfers the best playability from all types of grass as well as from the rough.
– Available in LH in #4, 5, 6, 7, 8, 9, PW in a bright satin NiCr electroplated finish.
-Steel shaft:  as low as $119.00 per club.                                  
-Graphite shaft: as low as $135.00 per club.
Clubhead
 4
5
6
7
8
9
PW
 
Tol.
Loft
 23
26
30
34
38
42
46
 
 
Lie
 59
60
61
62
63
64
64
 
 
Weight
 246
253
260
267
274
281
283
 
 
Offset
 6mm
5
5
4
4
3
3
 
Click here to go back