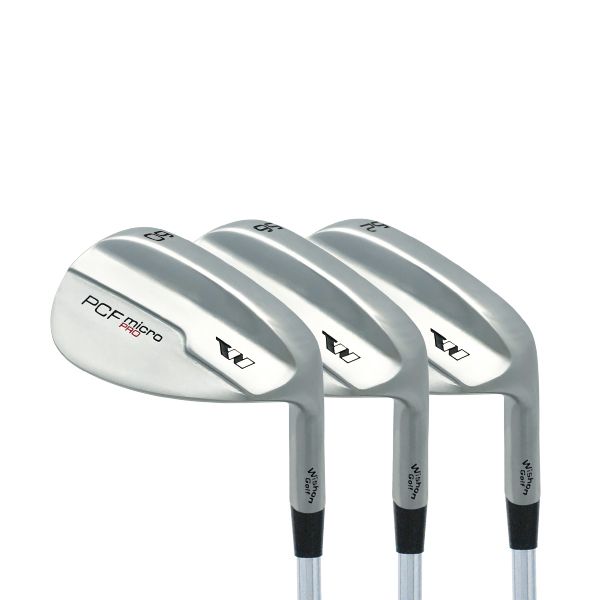 W!  A unique redesign of Wishon's bestselling wedge model, with the most versatile sole design in the game.
-Traditional sole, classic round profile shape stands as a truly superb overall shape with pleasing set-up behind the ball.
-CNC Milled Face with Wishon Golf's proprietary Micro-Groove™ scorelines to maximise every golfer's ability to spin the ball. Tests with Trackman® launch monitor verify a 1000rpm increase in spin rate compared to typical U-groove scorelines on a glass bead blast face.
-Wishon Golf's proprietary Zero-Bounce heel grind ensures the leading edge of the face remains low to the ground when the face is opened for cut/finesse shots.
-PCF Micro Pro wedges are produced in a durable satin nickel/chromium electroplated finish.
-Available in both RH and LH in 52, 56, and 60 degree lofts.  Lofts can be adjusted if desired.
Steel Shaft:  $119.00                          Graphite Shaft:  $129.00
Click here to go back