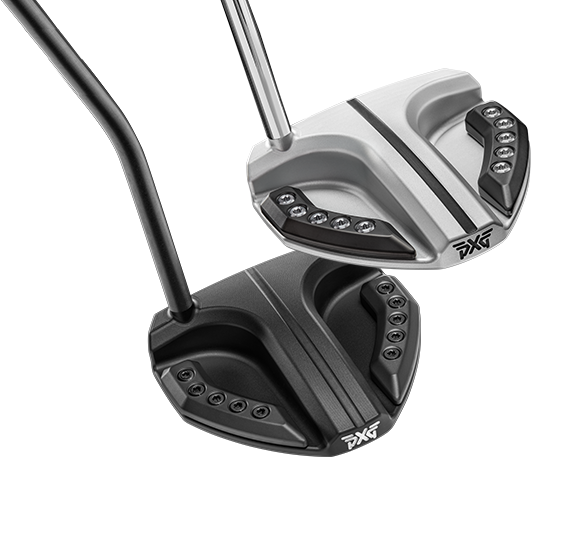 PXG Face Insert Putters
PXG's milled insert putters offer the same celebrated thermoplastic elastomer (TPE) core technology found in our 0311 irons—improving sound, feel and forgiveness. This cutting-edge TPE technology combines with a soft billet-milled 304 stainless steel face to provide an extremely solid feel at impact. The bodies are milled from high-quality 303 stainless steel and aircraft-grade aluminum, and feature titanium and tungsten weighting elements. Eleven different putter models with interchangeable weights offer a multitude of fitting options to suit any swing.
PXG's family of putters have been designed to match a person's putter style preference with their putting stroke — strong arc, slight arc or straight. Whether you prefer a blade or mallet, heavy or light, toe versus face-balanced, PXG has a putter that is right for you.
Milled from aircraft-grade alloys, PXG putters feature adjustable weighting elements in both lighter titanium and heavier tungsten, so you can adjust the head weight to match your putting style. Thus, if you have a tendency to push or pull putts, you can add or subtract weighting to aid your stroke.
The adjustable weights on all PXG putters also serve as easy alignment aids to help build confidence while standing over putts.
Gunboat
A modern, extremely high MOI mallet-style putter with a single-bend shaft that creates a full-shaft offset and a face-balanced hang angle. The Gunboat is best suited for players with a straight-back-straight-through putting stroke. Two weights available.  Available in Chrome or Black finishes.
Available in RH and LH.  Call or email for pricing.
Click here to go back