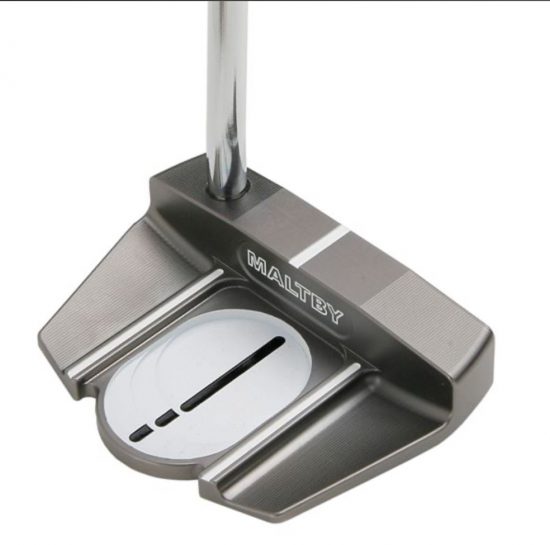 The Maltby PTM Pure-Track Tour Milled Mallet putter features a modern mallet profiles specifically designed to increase accuracy and distance control using modern head dimensions and weights. These modern specifications increase MOI vs. traditional milled putters and allow for greater customization via the use of counterbalanced weights, custom club lengths or heavy weight putter grips.
The Tour Milled Mallet putter meticulously manufactured from premium S25C Japanese Carbon Steel blocks. The S25C blocks are then 100% CNC milled to produce exact spec weights, spec tolerances and aesthetics. The heads are then plated using a satin gloss TIN Plating process to protect the carbon steel material.
PTM-3 Mallet Highlights:
-Body is 100% CNC milled from premium Japanese S25C Carbon Steel for unprecedented specification and aesthetic quality.
-Modern mallet design and weight to provide increased MOI (4882 g-cm²), providing more forgiveness, resulting in better distance and dispersion control.
-Black anodized 7075 CNC milled aluminum insert provides an incredible sound and feel and extends into the sole to eliminate distance inconsistencies on putts struck off the bottom of the hitting surface.
-Bold sight lines for improved alignment.
Ball-In-Motion Alignment helps to consistently align putter head to target line.
Available in RH option only.
Price: $199.00
Click here to go back