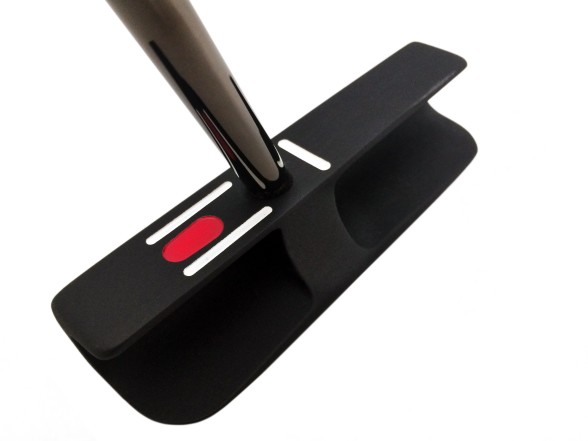 The original FGP Black putter was the winning putter Zach Johnson used at the 2007 Masters and 2015 British Open.  Both wins were one of the greatest clutch final putting rounds in history. Alignment benefits of RifleScope Technology (RST).
All Putter Models Have SeeMore's Patented RifleScope Technology (RST) Alignment System, For A True Reference Point For Perfect Alignment And Set Up On Every Putt. This putter is face balanced at impact or "balanced to plane", meaning it's dynamically balanced to the angle you putt and naturally returns to square at impact – less manipulation during the stroke to keep the putter face on the correct path. 
All Seemore putter models available.  See the www.seemore.com website for more putter design options. 
-$249.00 RH only.
Click here to go back