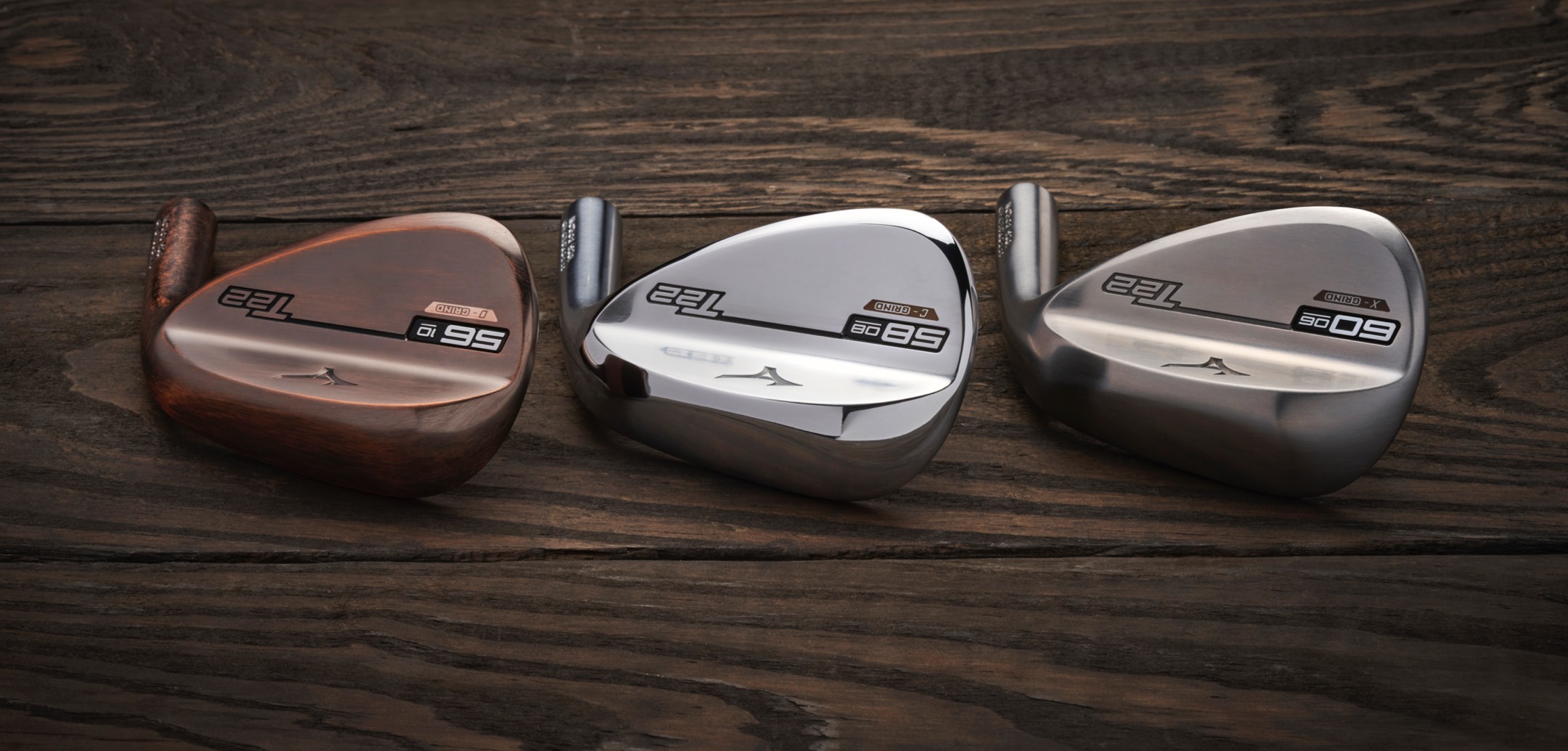 New!  Mizuno has introduced its new T22 wedges, which arrive in three new finishes and four grind options for varying techniques and conditions. 
The T22 wedges are available in three finishes; Denim Copper, Satin Chrome (left-hand option is chome finish only) and Raw. The raw finish comes without the copper underlay and will rust over time to provide a look requested by many of the top Mizuno tour players.
There are four grinds available for the T22 lineup:
The S grind has a minimal sole grind, meant for fuller shots with lower-lofted wedges
The D grind has moderate heel and toe relief, allowing a player to play a versatile set of shots
The C grind has heavy heel and toe relief for play in firmer conditions and for those golfers with more refined skills
The X grind has extreme heel and toe relief for those with total control and a lot of imagination around the greens
The new 2021 Mizuno T22 wedges are one-piece grain flow forged using HD boron and feature a microlayer of copper beneath the nickel chrome in a bid to deliver an extra split-second of control at impact.
The T22 wedges feature a slightly more compact, "modified teardrop" profile with an extensively bevelled top edge to make it appear thinner.
The spin weighted blade design, created by tapering the upper portion of the blade, is designed to create more consistent spin as well as a penetrating trajectory.
Mizuno's HydroFlow Micro Grooves are designed to deliver excellent performance in wet weather as they're laser etched to release moisture and reduce spin drop-off. At the same time, the Quad Cut milled and loft-specific grooves are cut into boron-infused steel in a bid to provide extra durability.
Available in lofts from 45* to 62*.  Call/text 403-528-7007 for pricing.
Click here to go back