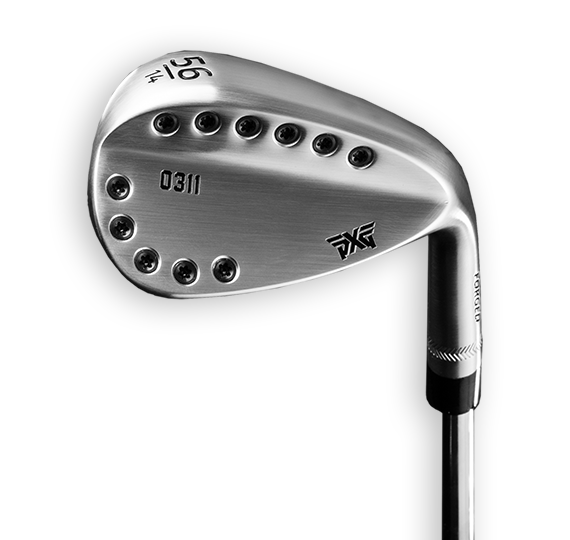 NEW!  The PXG 0311 wedges were designed to ensure the ultimate in short-game accuracy.
Face flatness is held to the tightest tolerance in the industry. PXG grooves maximize ball spin on short shots, while optimizing spin on full shots.
High-density tungsten alloy weights — which create the wedge's signature look — are positioned around the perimeter for increased feel for consistent and superior wedge play.
Available Wedge Lofts: 50°, 52°, 54°, 56°, 58° and 60° in RH and LH.  Available in Chrome and Xtreme Dark.
What do the numbers mean?
PXG founder Bob Parsons served as a rifleman with the United States Marine Corps during the Vietnam War. A recipient of the
Purple Heart Medal, Combat Action Ribbon and Vietnamese Cross of Gallantry, Parsons credits his service in the Marine Corps
for his successes in life.
PXG's unique club numbering system is a tribute to the brave men and women who serve in the United States Marine Corps. The
Marine Corps' Military Occupational Specialty (MOS) is a system for categorizing career fields. All enlisted and officer Marines
are assigned a four digit code denoting their occupational field and specialty.
IRONS & WEDGES – MOS 0311
Rifleman: The riflemen employ the M16A2 service rifle, the M203 grenade launcher and the squad automatic
weapon (SAW). Riflemen are the primary scouts, assault troops and close combat forces available
to the Marine Air Ground Task Force
Click here to go back