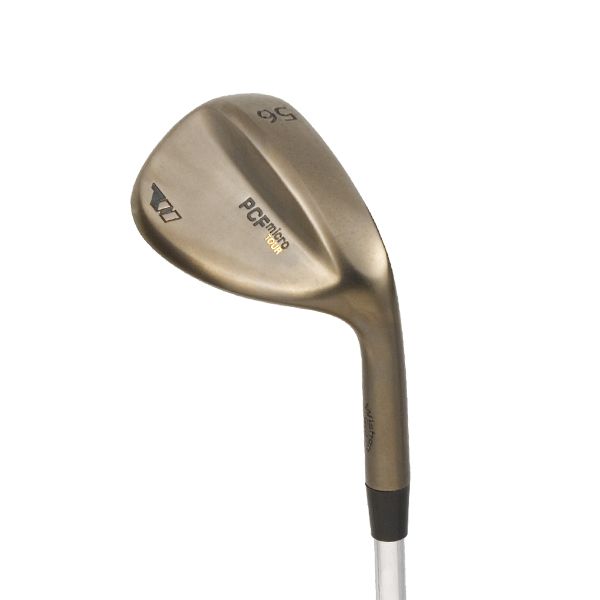 TWGT's new traditional narrow sole wedge design with milled face and Micro-groove scorelines, destined to become a classic. Narrow sole is best suited for course with short, thin, sparse grass; firm/dry ground; firm, shallow or coarse sand.
Features:
– Traditional, narrow sole, classic shape/profile stands as the finest overall shape and set-up behind the ball in a TWGT original wedge design.
– CNC milled face with Micro-groove scorelines to fully maximize every golfer's ability to spin the ball. Tests with Trackman launch monitor verify a 1000 rpm increase in spin rate compared to typical U-groove scorelines.
– Zero-bounce grind heel ensures the leading edge remains low to the ground when the face is rolled open for finesse shots.
– Available in RH only.  Lofts can be adjusted if desired.
| | | | | | | |
| --- | --- | --- | --- | --- | --- | --- |
| Clubhead | 52 | 56 | 60 | | | |
| Loft | 52 |  56 | 60 | | | |
| Lie | 64 |  64 | 64 | | | |
| Weight | 284 |  300 | 295 | | | |
| Offset | 2mm | 2mm | 2mm | | | |
Steel Shaft:  $119.00
Graphite Shaft: $129.00
Click here to go back