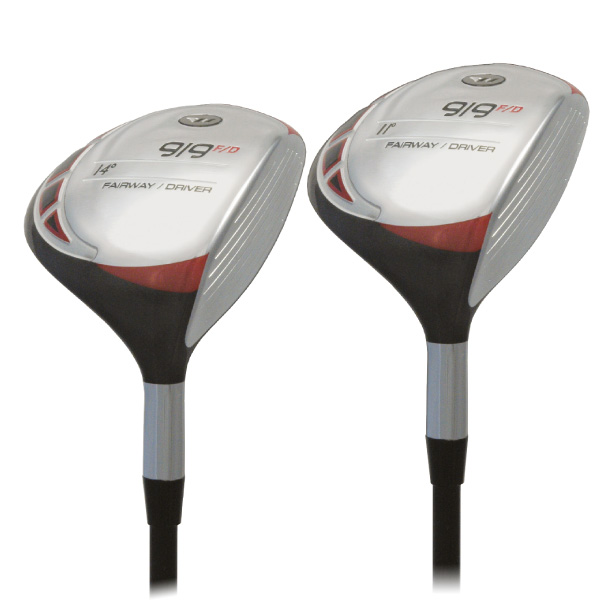 NEW!  A Superb Fitting Option for More Control on Tight Holes.
-Call it a control driver to hit more fairways on tight holes.
-Call it a smaller driver for those who can't stand the typical large 460cc volume drivers.
-Call it a larger size fairway wood for players good enough to hit a little larger head shape off the deck.
-Call it very long in terms of distance too. . . . . (and don't forget, with its bendable hosel, the 919F/D will be able to be adjusted +/-4* for lie and face angle and hand selected for lofts between 10.5 and 15 degrees)
Features:
-Designed for the golfer who needs more control off the tee or wishes a much smaller size driver head.
-Thin, variable thickness, high strength steel face for high 0.830 COR for maximum distance.
-Bendable hosel for a wide range of fitting options for lie and face angle, +/-4* from spec.
-Can also be played off the fairway by more skilled players who want every bit of second shot distance on long holes.
-Available in RH in 11* and 14* lofts, cosmetically designed to complement the appearance of the 919THI Drivers.
Click here to go back