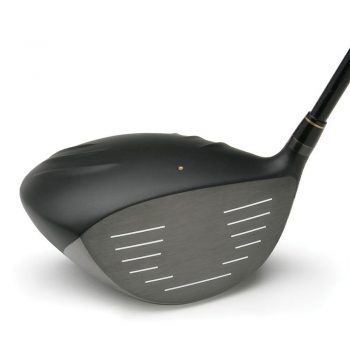 Precision Forging – The STw² driver is manufactured using a 14 step forging process. The face, crown and sole all require multiple tooling dies to ensure the titanium wall thicknesses and shapes are consistent so that minimum weld material is required during the precision welding process. The weight saved from the precision forging process is redistributed low and deep into the driver head to produce a low spinning, mid to high trajectory for maximum distance.
Aerodynamic Speed Fin Crown Design – The aerodynamic crown design of the STw² driver features strategically positioned Speed Fins to help stabilize the head during the downswing for increased club head thrust and resulting in more consistent impacts for improved distance and dispersion.
Head Weight Customization – The STw² driver features an interchangeable 8 gram weight positioned rearward towards the heel and deep into the club head to allow the club face to more easily rotate back to the square position during the downswing for improved shot dispersion. The stock 8 gram sole weight is interchangeable using the Maltby T-25 Torx screw weights by +/- 6 grams to allow for multiple shaft weight and shaft length options without sacrificing the feel of the overall assembled club.
Features:
Oversized 460cc 4 piece precision forged design.
Variable Face Thickness (VFT) club face design to maximize ball speeds from any impact location on the clubface.
Extremely solid sound and feel.
Aerodynamic head profile features a Speed Fin crown design to stabilize the head during the down swing for increased club head thrust and more consistent impacts.
8 gram T-25 tungsten weight positioned back and towards the heel for high launching, low spinning drives.
Draw bias weight position to help correct a slice and improve shot dispersion.
Additional T-25 weights for customization available in 2,4,6,10,12 or 14 gram options. (MTW001 – Natural Finish and MTW002 Matte Black Finish)
Available in RH 10.0⁰ and 12⁰ and 10.0⁰ in LH.
Click here to go back