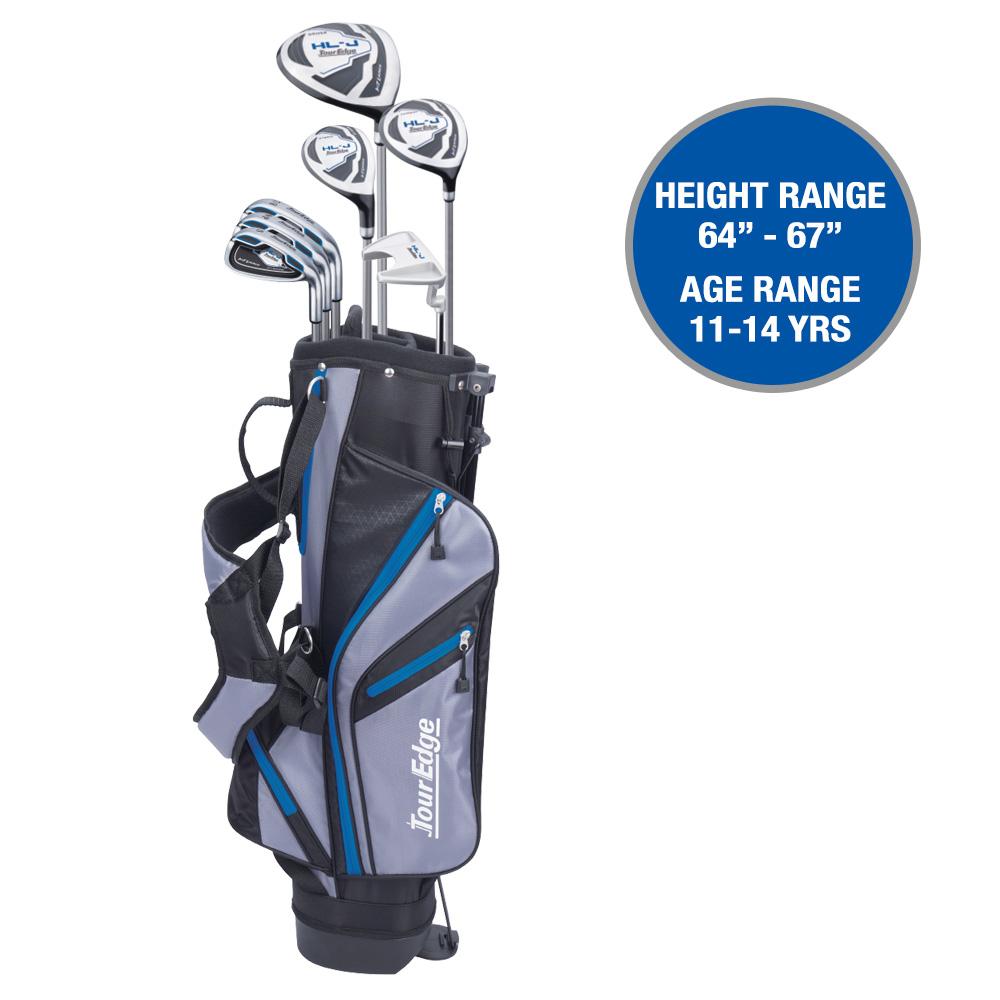 Make playing golf fun with the HL-J package sets from Tour Edge. These junior sets have all the performance clubs young athletes need to get out on the course and improve their game. With HL-J technology, these Jr sets makes it easy to get from tee to green.
FEATURES:
HL-J junior sets for boys and girls offer high-flying technology that makes playing golf fun – and they're backed with the Tour Edge Lifetime Warranty! The best value in junior golf, HL-J sets are available in five sets and every set includes a lightweight dual-strap stand bag. Plus, every set is available in both right and left hand!  Shown is the 11-14 yr old set.  Also available in 3-6 yrs (40 -46″ tall), 5-8 yrs (46″ 52″ tall), 7-10 yrs (52-58″ tall), 9-12 yrs (58″ 64″) and 11-14 yrs (64-67″).
The 3-6 yr old set is a 3 club set (fairway driver, iron, putter), 5-8 yr old and 7-10 yr old sets are a 5 club set (fairway driver. hybrid, 2 irons and a putter), and the 9-12 yr old and 11 -14 yr old are 7 club sets (driver, fairway wood, hybrid, 3 irons and a putter).  All come with lightweight bag.
Call, text, or email for pricing.  403-528-7007
Click here to go back